How I Bought a Car With Bad Credit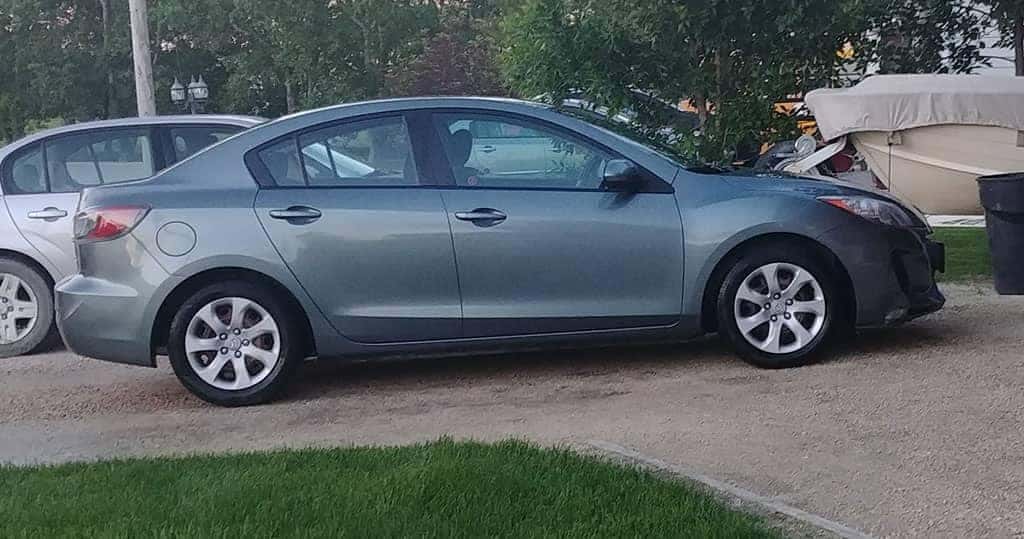 Talking about credit is really boring. Most of us don't know a thing about credit until we are told we have bad credit. What does that even mean? I thought when I finished school I didn't need to learn math anymore. Is bad credit really as horrible as it sounds? When a banker told me I needed to build my credit, it was stored in the same part of the brain as a dentist telling me to floss.
Days before Christmas of 2016, a large truck cut me off, and my "vintage" Lancer was no match. Suddenly I was in desperate need of a car, thanks to the lack of bus routes by my home. I didn't have enough money to pay cash for a new car and I was afraid of high-interest rates. I've had a …um… interesting past with previous vehicles and I was really tired of buying new cars. We all know the stereotype of car salesmen, and I thought being a 19-year-old girl would cause me more grief than I needed. I stepped into the dealership with my dad in tow, figuring a balding middle-aged man would help me gain some respect. I was pleasantly surprised to be greeted before my dad, something that almost never happens. We explained what I needed, and my limited budget. We were shown tons of cars within my price range, but I was hesitant to buy again. I was still hung up on my now deceased car.
I was feeling defeated until I was shown a car above my price range, a used 2012 Mazda3. It was so nice that I was afraid to test drive it, and asked my dad to for me. I was sold on the car but had no idea how to pay for it.
I sat down with a financial adviser and was told I was told that I am a Non-Prime buyer. This means that I am riskier for a bank to lend to. I had no collateral, (things of value that can be sold to pay back by debt) no lending history, and barely made enough to pay my bills as a student. I was surprised to learn that the bank would give me a loan. I needed a co-signer and my interest rates were slightly higher that I would have liked, but it was affordable. In fact, my loan was so low that we had to add on extra insurance so the bank would give me the loan.
"We really understand. We know what to do," said Shaun Proutt, Director of Financial Services.
I did not expect to be able to buy such a nice car that day, but I am glad I went to Crown Auto Group first. Throughout the whole experience, my finance options were transparent and I felt included in the conversation. I wanted to know exactly how much I was paying, and how I was going to pay for it. Without Crown's support I never would have walked away with such a beautiful car and still be driving it today. To find out what your financing options are, visit our website http://crowncredit.ca/ and fill out our 30 Second Credit Application.