Caution Construction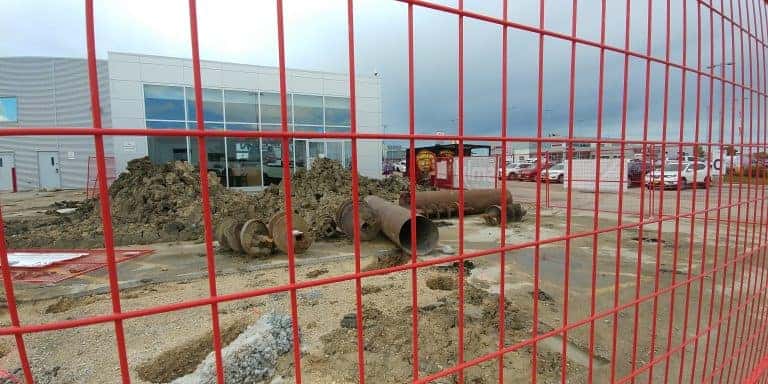 If you venture a visit down to Crown Nissan, you might notice the large red fences that are taking over the East side of the building. Ground up concrete, holes in the pavement, and metal rods can be seen inside the fence. It is not the prettiest sight, but our alluring showroom is still bright and shiny.
Some major upgrading is taking place this year. Not only is the already spacious showroom expanding, but additional service bays are being added.
As usual, Crown Nissan is ahead of the game. Crown Nissan is the first Nissan dealership in Winnipeg to break ground on Nissan's latest expansion. The market for Nissan is ever growing and Crown Nissan is running out of room.
The addition of more service bays and a larger showroom will showcase what Nissan can do for you. Crown Nissan has won so many awards; they have run out of room to display them. Nick Guffei, General Manager at Crown Nissan is currently using some as bookends.
Crown Nissan is excited about the expansion and want to assure each customer that even though it may be a bit of a mess outside, the inside is full of friendly faces.